Most Searched Pest In Each State -
2022
December 12, 2022
Using Google Trends, we analyzed years of search data on most common pests to find out which State searched them the most in 2022. Numerous states recognized a different top searched pest this year, while ants became the most searched pest, ranking the highest in 14 States. To display the findings, an infographic is shown below of the State's most searched pest for 2022 with tables reflecting the last three years of data.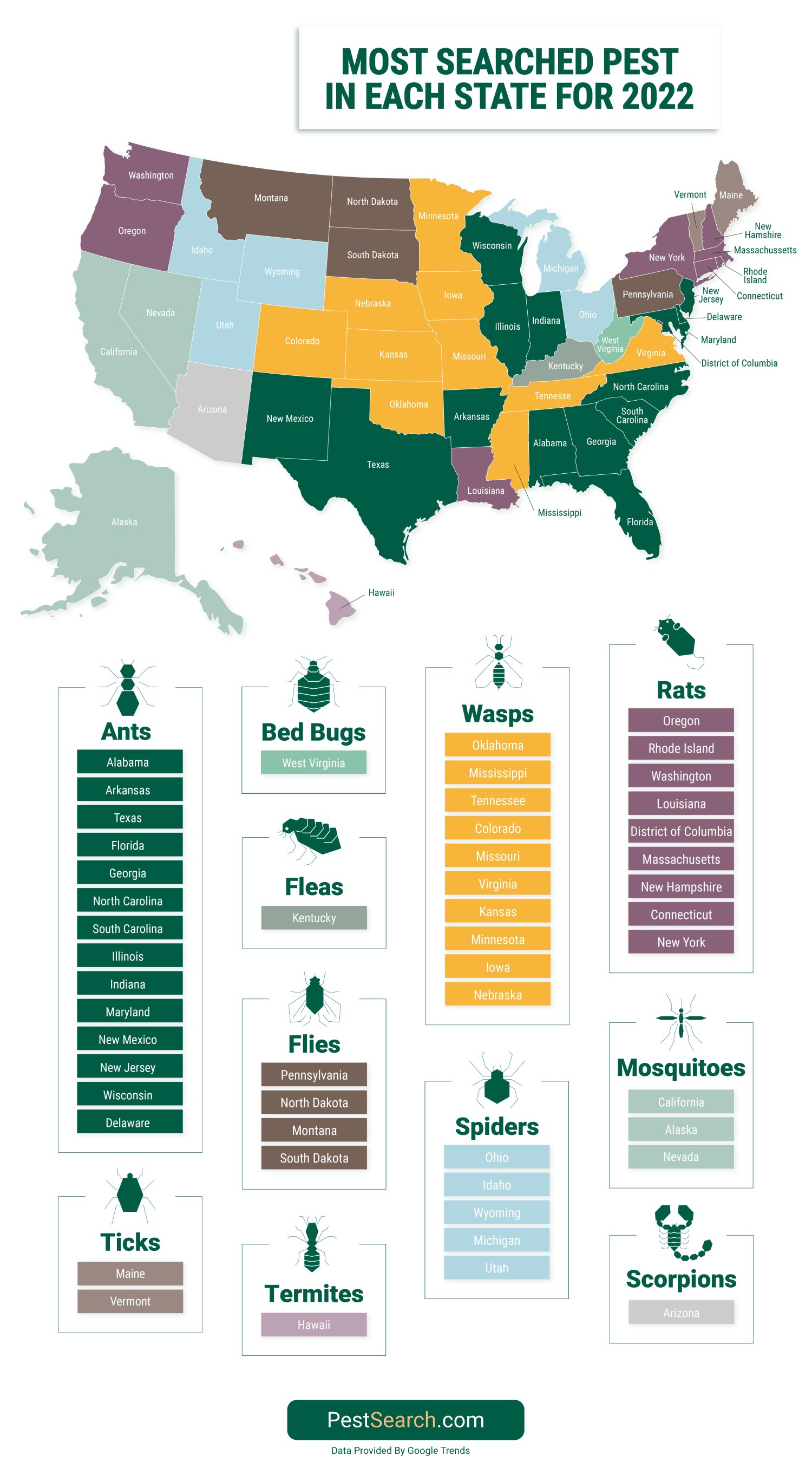 Most Searched Pest By State 2022 - 2020
Highlighted pests are new top ranking pest for that state when comparing 2022 to 2021.
Pest Count By Year 2022 - 2020
| Pest | 2022 | 2021 | 2020 |
| --- | --- | --- | --- |
| Rats | 9 | 7 | 4 |
| Ticks | 2 | 1 | 1 |
| Ants | 14 | 5 | 13 |
| Bed Bugs | 1 | 3 | 1 |
| Wasps | 10 | 5 | 5 |
| Mosquitoes | 3 | 2 | 1 |
| Scorpions | 1 | 1 | 1 |
| Termites | 1 | 2 | 1 |
| Fleas | 1 | 6 | 4 |
| Spiders | 5 | 14 | 14 |
| Flies | 4 | 5 | 6 |